Stay
active

,
even when

injured

Get personalized CrossFit workouts that adapt to your injuries, all powered by AI. Our AI has been trained with the best specialists, WODs, and sports physicians. Stay in the game while you heal.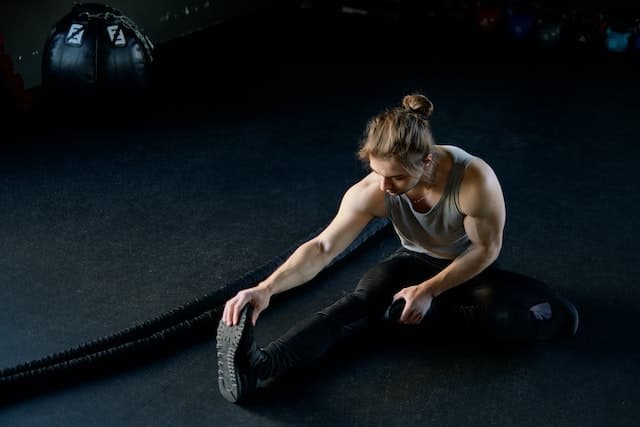 Pricing
Try it for free, stay for the healing.
Ease your injury with personalized CrossFit WOD adaptations.
Starter
Free
A taste of what we offer
Personalized CrossFit WOD suggestions
Max 5 WODs each month
No alternative exercises
No progress metrics
Athlete
$10/month
Stay in the game, even when injured!
Fully personalized CrossFit workouts
Adaptive learning from your workout history
Monitor your progress
Unlimited WODs
Premium support
FAQ
Frequently Asked Questions
EaseMyInjury is an AI-powered platform that provides personalized CrossFit WOD adaptations for athletes with injuries. Our goal is to help you stay active and safe during your recovery.

Our Free Plan allows you to receive up to 5 personalized CrossFit WODs per month. However, it doesn't include alternative exercises or progress tracking.

The Premium Plan offers unlimited personalized WODs, progress tracking, and adapts your workouts based on your history and preferences. It's priced at $9.99 per month.

Absolutely. We take data security seriously and adhere to industry standards to protect your information. We will never share your data with third parties.

Yes, you can cancel your subscription at any time from your account settings. Once canceled, you'll be reverted to the Free Plan.

Our AI is trained to adapt workouts for multiple injuries. Just input all your limitations, and we'll take care of the rest.

Simply sign up for a Free Plan to try out the service. If you like it, you can upgrade to Premium to unlock all features.

We offer a 7-day money-back guarantee. If you're not satisfied within the first 7 days of your Premium subscription, you can request a full refund.

Currently, we are web-based but we're working on a mobile app that will be available soon.

Our AI is trained with data from sports physicians and CrossFit specialists, but it's important to consult your healthcare provider for personalized advice.

Your injury is personal, so sharing accounts may lead to inaccurate workout adaptations.